Newsomatic – Automatic News Post Generator Plugin for WordPress v3.0.0 free download
Need support?
Please check our knowledge base, it may have the answer to your question or a solution for your issue. If not, just email me at support@coderevolution.ro and I will respond as soon as I can.






Changelog:
Version 1.0 Release Date 2017-06-02
First version released!
Version 1.1 Release Date 2017-06-03
Added an option to disable excerpt generation
Added an option to require only one word from the 'Required Words List'
Minor fixes
Version 1.2 Release Date 2017-06-12
Fixed an issue with some WP installs not running rules correctly
Version 1.3 Release Date 2017-06-14
Fixed rules failing when specific sorting values where selected for some news feed sources
Version 1.4 Release Date 2017-06-29
Fixed issue with Google Translate
Version 1.5 Release Date 2017-07-07
Added a new feature to leave only a percentage of the full article content (to obey copyright restrictions)
Version 1.6 Release Date 2017-07-09
Added the ability to select multiple default categories for generated posts
Version 1.7 Release Date 2017-07-12
Added the ability to remove WordPress's default post category
Version 1.8 Release Date 2017-08-03
Added the ability to not translate links automatically (when translating content)
Version 1.8.1 Release Date 2017-08-04
Fixed a small issue related rule running
Version 1.8.2 Release Date 2017-08-22
Removed the need to specify a html class or id when grabbing full post content
Version 1.8.3 Release Date 2017-08-28
Fixed rule running issue
Version 1.8.4 Release Date 2017-09-05
Fixed some issues
Version 1.8.5 Release Date 2017-09-12
Reorganized plugin's main menu
Version 1.8.6 Release Date 2017-09-23
Added a new option to automatically add post categories only if they already exist
Version 1.8.7 Release Date 2017-09-25
Fixed some bugs
Version 1.8.8 Release Date 2017-09-26
Added the ability to limit content word count
Version 1.8.9 Release Date 2017-09-27
Fixed automatic translation
Version 1.9.0 Release Date 2017-10-22
Added crawler helper module
Version 1.9.1 Release Date 2017-11-07
Bugfixes
Version 1.9.2 Release Date 2017-11-10
Added the ability to duplicate rules
Added the ability to not spin article title
Version 1.9.3 Release Date 2017-11-16
Added the ability to set random post author
Version 2.0.0 Release Date 2017-12-15
Major Update:
Added the ability to search articles by KEYWORD (highly requested feature)
Added many new news sources, full list can be viewed <a href="https://newsomaticapi.com/sources">here</a>
Added the ability to search by article language/country
Added the ability to search all articles in API database (not just latest ones)
Many other fixes and enhancements
Version 2.0.1 Release Date 2017-12-23
Fixed issue when grabbing content from some sources
Version 2.0.2 Release Date 2018-01-08
Added the ability to add proxies
Version 2.0.3 Release Date 2018-01-20
Added support for new text spinners: WordAI and SpinRewriter
Version 2.0.4 Release Date 2018-01-25
Bugfixes
Version 2.0.5 Release Date 2018-02-05
Fixed SpinRewriter spinning
Version 2.0.6 Release Date 2018-02-06
Added paging for imported posts (latest)
Version 2.0.7 Release Date 2018-02-07
Bugfixes
Version 2.0.8 Release Date 2018-02-10
Added the ability to use remote featured images for generated posts
Version 2.0.9 Release Date 2018-02-17
Fixed some theme incompatibilities
Version 2.1.0 Release Date 2018-03-07
Added the ability to use the %%author%% shortcode in the post title
Version 2.1.1 Release Date 2018-03-12
Added the ability to replace words from the imported article title or from their content
Version 2.1.2 Release Date 2018-03-13
Fixed URL translation issue
Version 2.1.3 Release Date 2018-03-18
Fixed some invalid rule parameter combinations
Version 2.1.4 Release Date 2018-03-19
Fixed some small issues with translation
Version 2.1.5 Release Date 2018-03-20
Added the ability to skip posts from spinning/translating
Version 2.1.6 Release Date 2018-03-24
Added imported rule based translation settings (kept the main translation settings as global)
Version 2.1.7 Release Date 2018-03-25
Added many more countries/languages to import content from
Version 2.1.8 Release Date 2018-04-03
Fixed issue with CNN full content importing
Version 2.1.9 Release Date 2018-05-04
Bugfixes
Version 2.2.0 Release Date 2018-06-12
Fixed issue featured image creation
Major performance improvement
Version 2.2.1 Release Date 2018-07-13
Updated built-in readability module
Version 2.2.2 Release Date 2018-07-31
Bugfix release
Version 2.2.3 Release Date 2018-09-03
Added the ability to add to generated posts a 'rel=canonical' meta tag linking back to source pages
Version 2.2.4 Release Date 2018-09-13
Improved plugin performance
Version 2.2.5 Release Date 2018-09-28
Fixed a bug in rule importing
Version 2.2.6 Release Date 2018-10-05
Fixed phrase query string search, in news importing
Version 2.2.7 Release Date 2018-10-23
Added the ability to change displayed date format
Version 2.2.8 Release Date 2018-10-24
Added the ability to shorten links using Shorte.st
Version 2.2.9 Release Date 2018-10-26
Fixed rare translation issue
Version 2.3.0 Release Date 2018-11-01
Bugfix release
Version 2.3.1 Release Date 2018-11-15
Added more languages for Google Translate
Version 2.3.2 Release Date 2018-12-09
Added Japanese as supported importing language
Version 2.3.3 Release Date 2018-12-16
Added nested importing support - import mixed content into a single post, from multiple plugins created by CodeRevolution
Version 2.3.4 Release Date 2018-12-26
Bugfixes
Version 2.3.5 Release Date 2019-01-07
Added the ability to import royalty free images for created posts
Version 2.3.6 Release Date 2019-01-11
Added Gutenberg block counterparts for shortcodes from the plugin
Version 2.3.7 Release Date 2019-02-20
Added the ability to import the post source name and ID
Many performance improvements
Version 2.3.8 Release Date 2019-04-05
Bugfix release
Version 2.3.9 Release Date 2019-04-19
Security update
Version 2.4.0 Release Date 2019-04-23
Performance update
Version 2.4.1 Release Date 2019-05-14
Added the ability to restrict news search to domain list
Added the ability to ban domain list from news search
Version 2.4.2 Release Date 2019-08-05
Fixed issue with Google Translate
Other minor fixes
Version 2.4.3 Release Date 2019-08-14
Styling update
Added the ability to run Regex on imported content and to replace by Regex
Version 2.4.4 Release Date 2019-11-15
WordPress 5.3 compatibility update
Version 2.4.5 Release Date 2019-11-25
Added the ability to set posts as draft and auto publish them afterwards - to increase compatibility with third party auto publishing plugins
Version 2.4.6 Release Date 2019-11-26
Option to not allow posting of content from sources that are known to create DMCA take down requests for their reposted content
Version 2.4.7 Release Date 2020-05-11
New features added for content templates
Bugfix update
Version 3.0.0 Release Date 2020-05-28
Using a new decicated API to get content: NewsomaticAPI
Are you already a customer?
If you already bought this and you have tried it out, please contact me in the item's comment section and give me feedback, so I can make it a better WordPress plugin!
WordPress 5.4 Tested!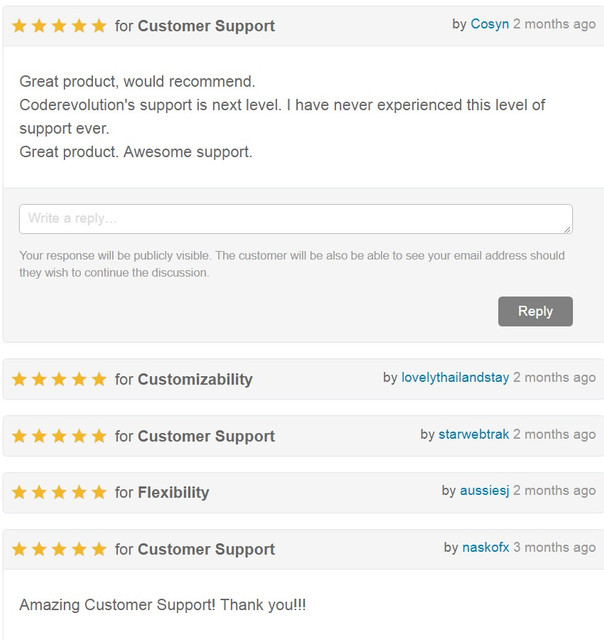 Disclaimer
Through this plugin you are able to grab content from different news websites that does not necessary belong to you or which are not under your control. Also, the plugin's developer has no control over the nature, content and availability of grabbed material.
See How To Download