EventOn Weekly View plugin
Weekly View
WeeklyView addon allow you to display events on a weekly basis with continuous navigation across months through past and future events.
See all your events, week at a time
Add weekly display of events into your calendar with continuous week navigation, color coded quick event tabs, tool-tips with names and an amazing speed week scroller.

Continuous Week Navigation
Navigation week by week of events across months on a continuous stream of future and past events.
Quick Events View
Event tabs on week strip represents upto 3 events for that date that also associate with event color of that event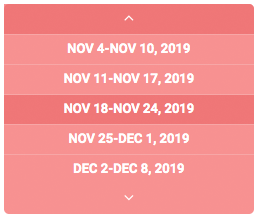 Speed Week Scrolling
Jump to future or past weeks faster using the speed week scroller.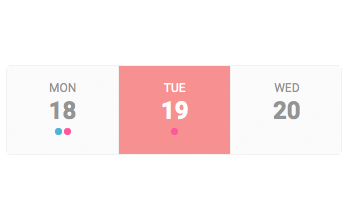 Focus Date
Click on a date in week strip to see events from just that date.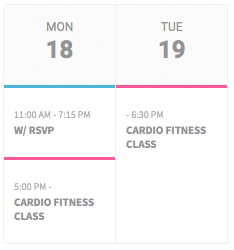 Week Styles
Alternatively display events in the week grid with easy to view layout.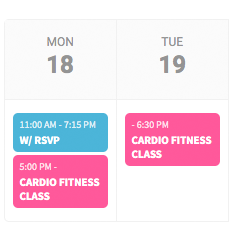 Week Table Styles
Show events in week grid as event color bubbles to create amazing visual appeal for your events.
OTHER RELATED ADDONS
That goes well with Weekly View
EventOn Weekly View plugin
See How To Download