YITH AUCTIONS FOR WOOCOMMERCE Plugin
How do you get a whole queue of people competing to buy your products?
Do you know what an online auction is?
This allows buyers to grab products for their best price and allows vendors to generate a profit sometimes bigger than anticipated.
A truly performing sales system in which buyers will be able to:
Set up automatic raises
Buy items right away using the "Buy now" function
Look into every single auctions, including old ones
Look into the list of people interested in each auction
And much more!
Requires: WordPress 4.5 or higher and WooCommerce 3.2.x or higher
Compatible up to: WordPress 5.4.x and WooCommerce 4.3.x
Minimum PHP version: 5.6
Version: 1.4.4
Released: 2020-07-07
Supported multilanguage plugins: WPML, Loco translate
Translation ready: YES
Languages 100% guaranteed by YITH: Dutch (100%), Italian (95%), Spanish (100%), Greek (97%)
Support to: All YITH themes. All YITH plugins.
Supported page builders: Elementor
YITH AUCTIONS FOR WOOCOMMERCE Plugin
> View documentation> View changelog> Ask support
WITH YITH AUCTIONS YOU CAN:
Set a minimum start price
The lower the value the more users will be encouraged to make their first bid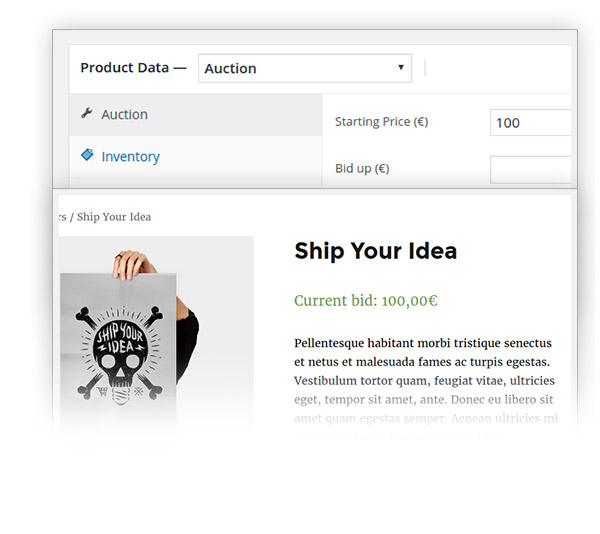 YITH AUCTIONS FOR WOOCOMMERCE Plugin
Set the reserve price
No user will win the auction if the minimum requested amount won't be reached
Raise user's bid automatically in case of overbid
The raising will be managed until it reaches the maximum amount that user intended to spend
Buy the product at the pre-set price immediately
The auction will be automatically closed after the purchase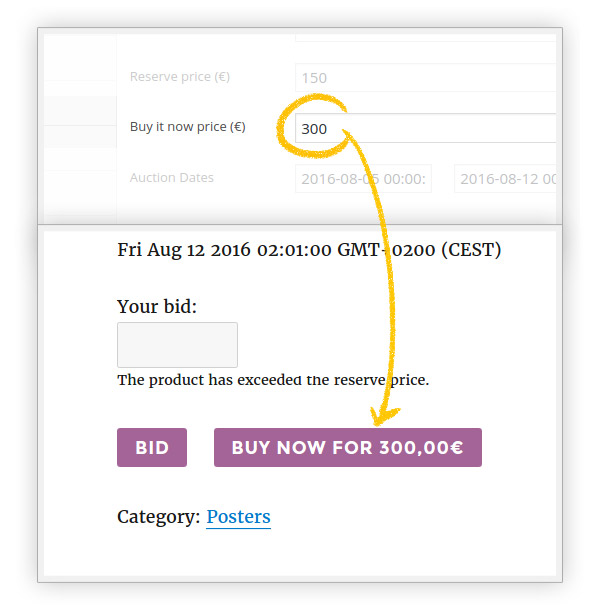 Notify the user about the auction duration
Insert start and end date and a countdown will be automatically enabled in product page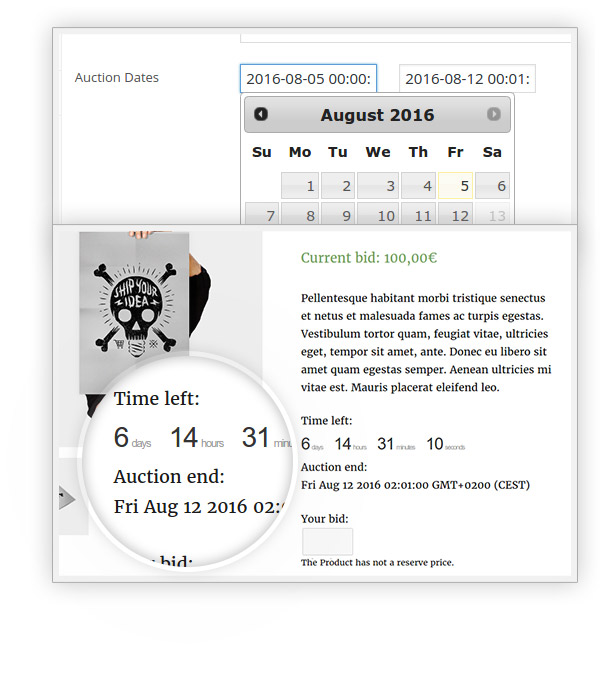 Show or encrypt the usernames
For all the users who made at least one bid for the product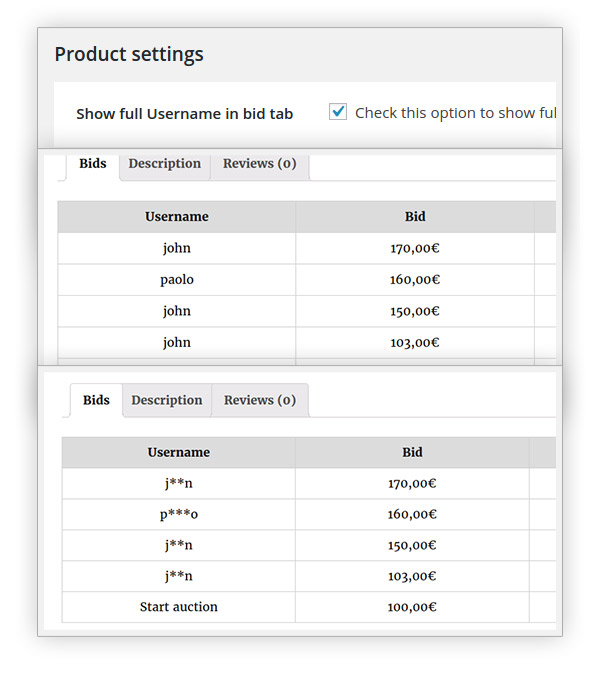 Offer to users a complete view of the auction
By showing all the bids made until then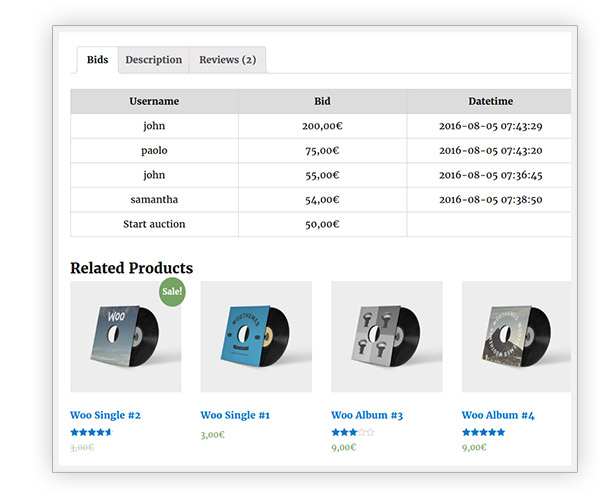 Manage how to show the products sold by the auction in the shop
Choose to hide the out-of-stock products, those for which the auction hasn't started yet or those for which it is already closed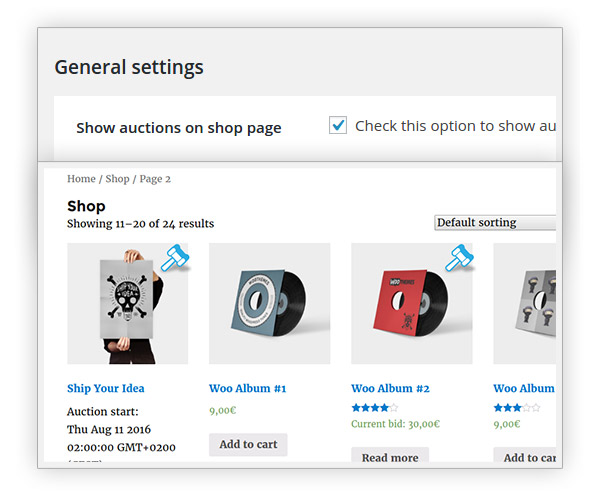 Notify users about the auction status by automatic emails
For example, the user can be notified when the auction is about to end or another user made an overbid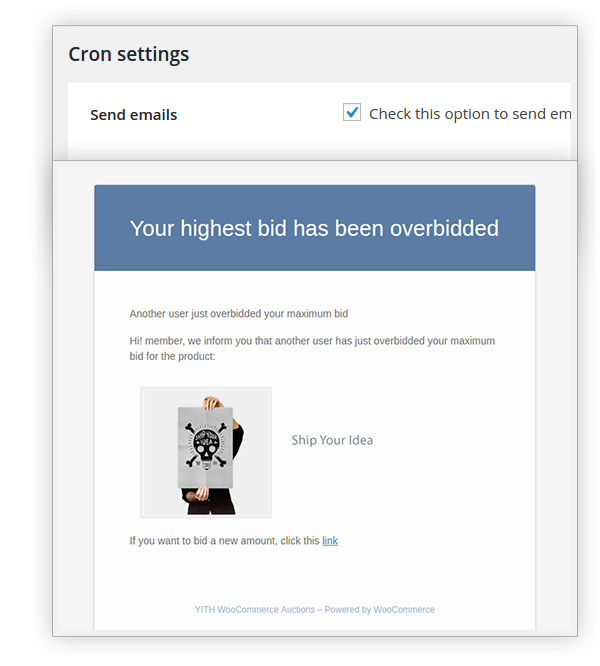 Keep up-to-date about the auctions
Through the automatic email sending that notifies you of the auction status when it ends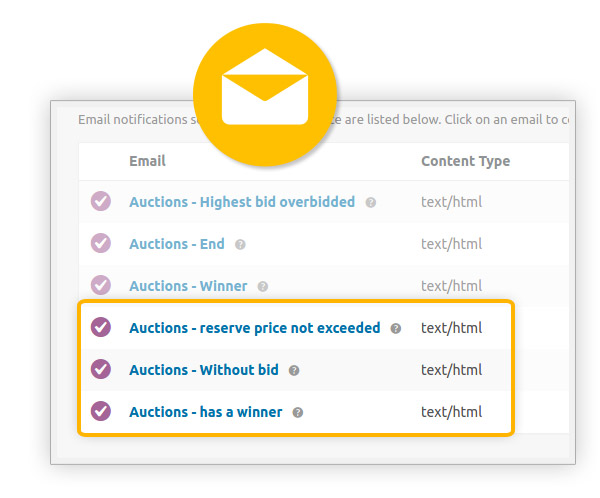 Supply the complete list of the bids to the related users
By a dedicated section within "My Account" page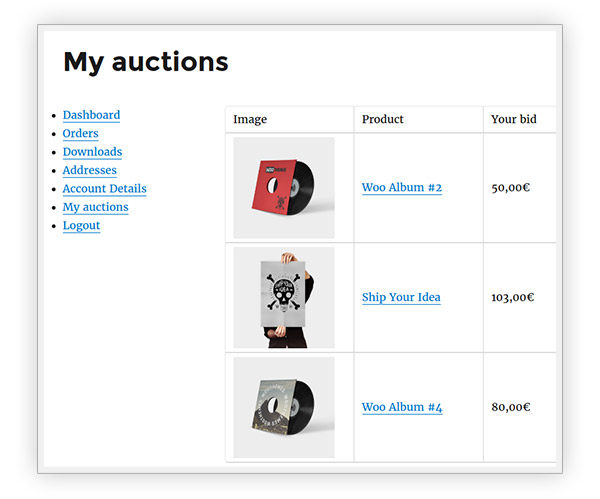 Show the auction products in your shop
Through a custom icon in the product image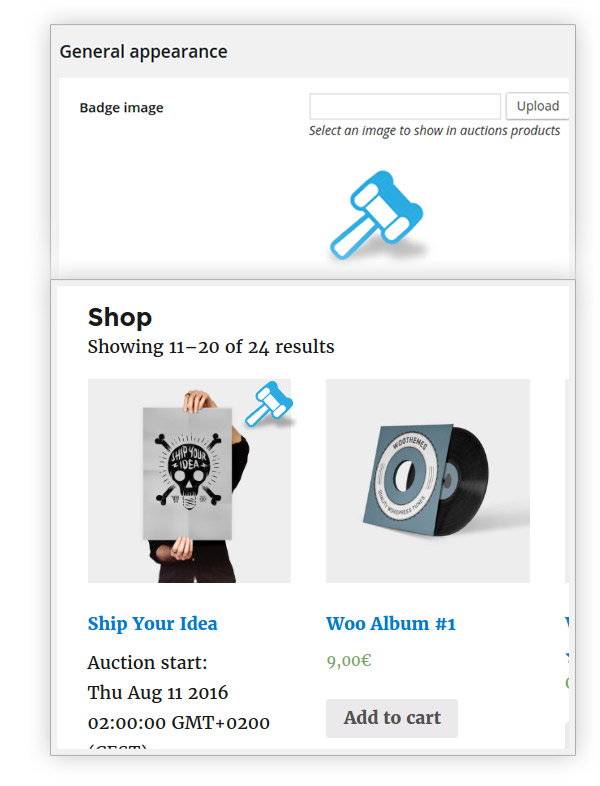 Show the auction products in the sidebar
By the widget provided with the plugin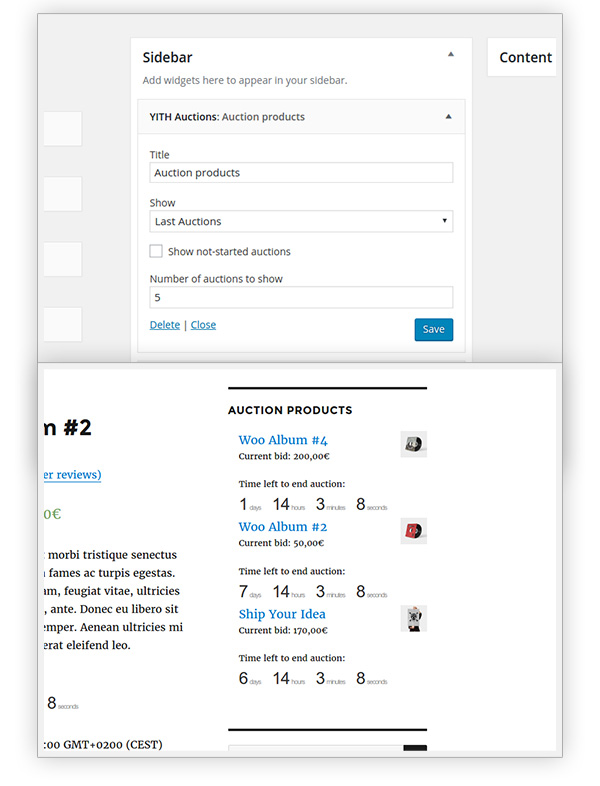 Extend the expiration date of an ongoing auction
If a customer places a bid a few minutes before the auction ends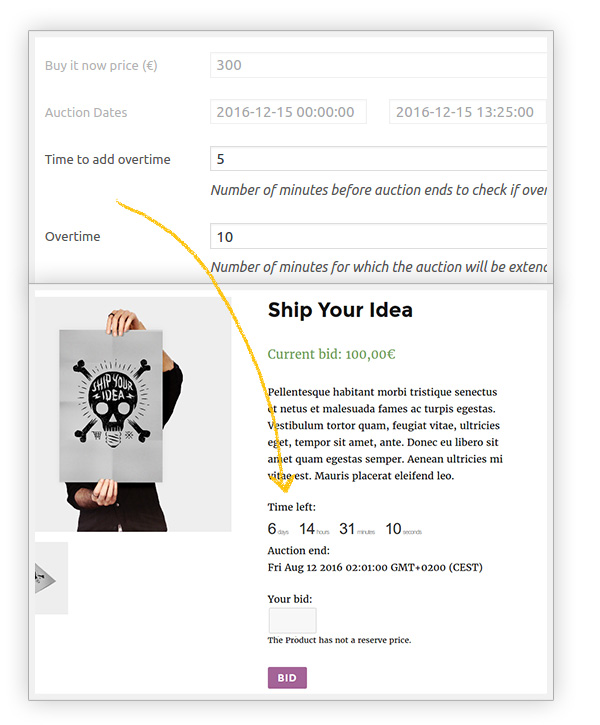 Show the complete list of auction products
Use the specific shortcode on any page of the site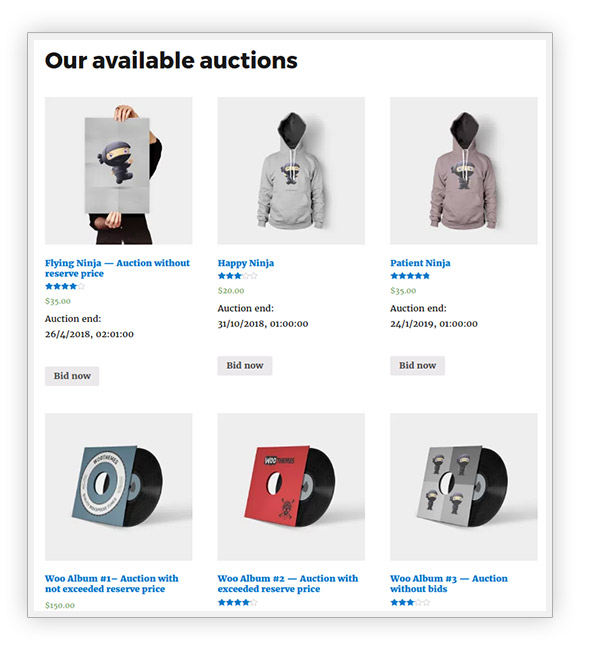 Take advantage of the WPML compatibility
You are free to easily translate the plugin with the powerful WPML tool
See How To Download