YITH WOOCOMMERCE GIFT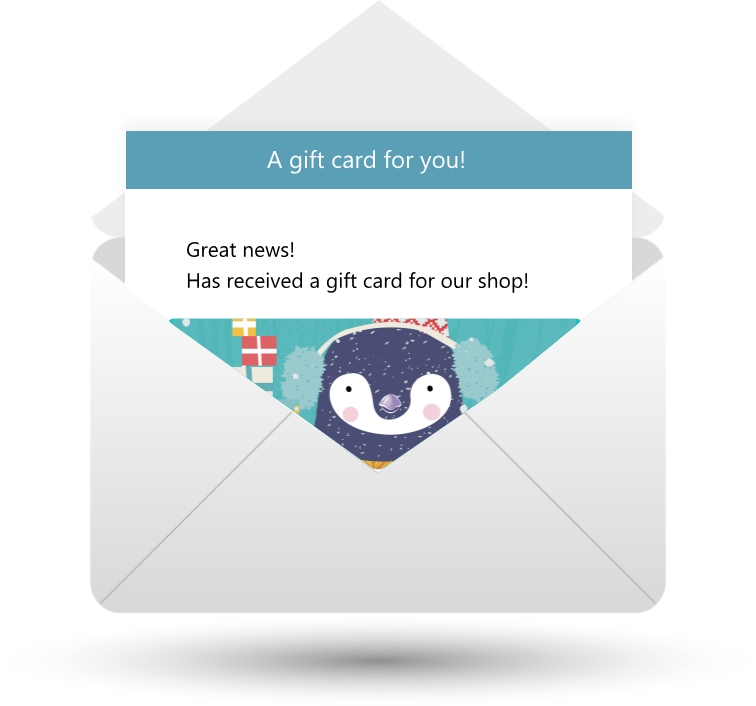 Gift cards, the most efficient way to increase sales.
Provide a modern and usable interface to build the perfect gift card
YITH WooCommerce Gift Cards
Set up an effective image gallery with unlimited categories
Create unlimited design categories to organize the gift card images: Christmas, Birthdays, Friendship, Family…
Let your customers upload their images or photos and build a unique gift card!
With the custom uploader, your customers can upload an image or photo to send a special and customized gift card to their loved ones.
Set fixed amounts or let the customer choose a custom amount
Offer a versatile gift card system allowing your customers to enter a custom amount or set specific amounts to choose from.
Multiple recipient & scheduling delivery date options
Let your customers choose if they want to send multiple gift cards to different recipients or choose a specific delivery date.
YITH WooCommerce Gift Cards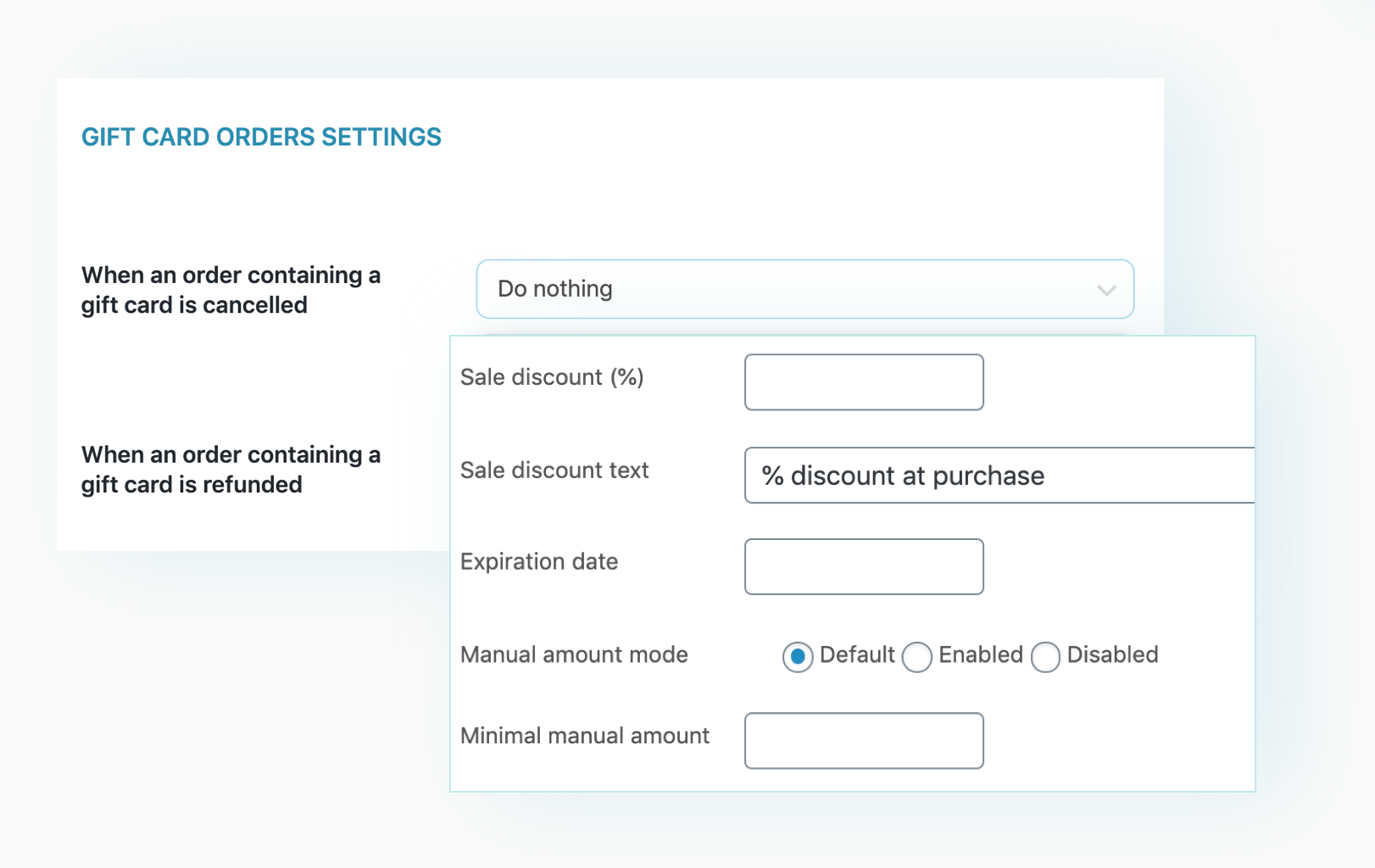 An advanced management of all aspects of gift cards purchased in your site.
A wide range of notifications and e-mail options
Your customers can receive a notification when the gift card is sent to the recipient and when the gift card has been used.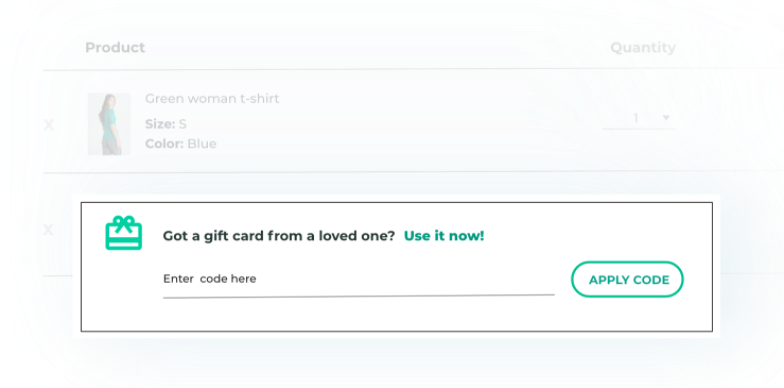 An advanced customization of cart and checkout page options
Create and sell gift cards to print and send physically, for those who love to touch their gifts.
If virtual gift cards are a limitation for you, sell gift cards to print and send them physically to your customers.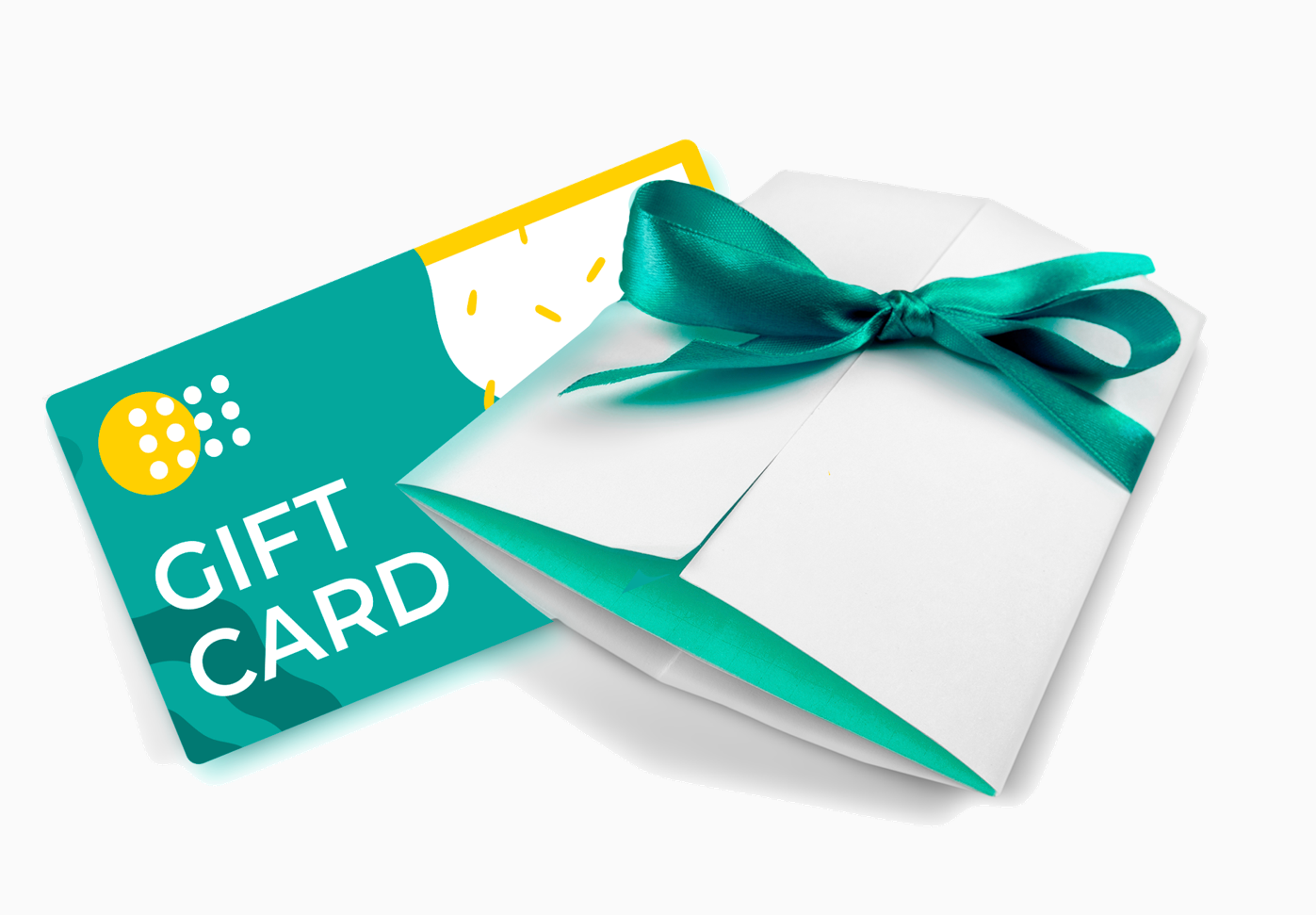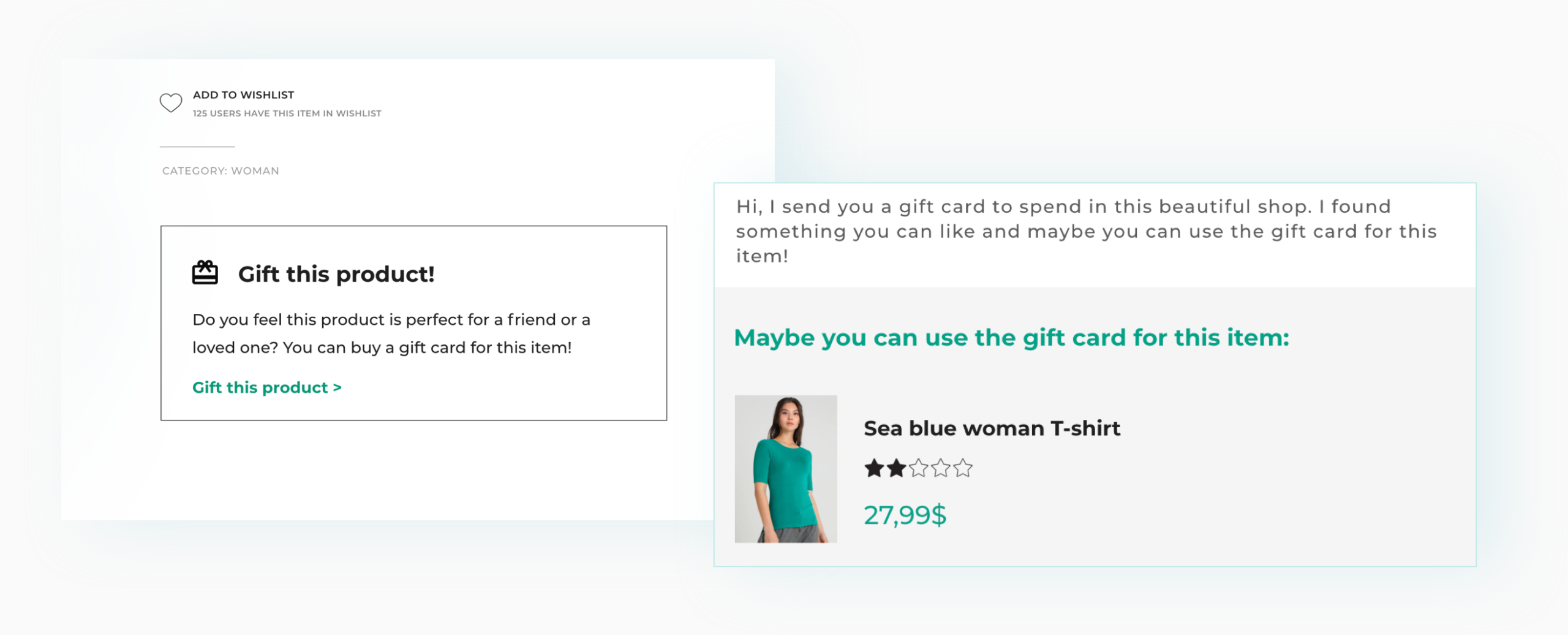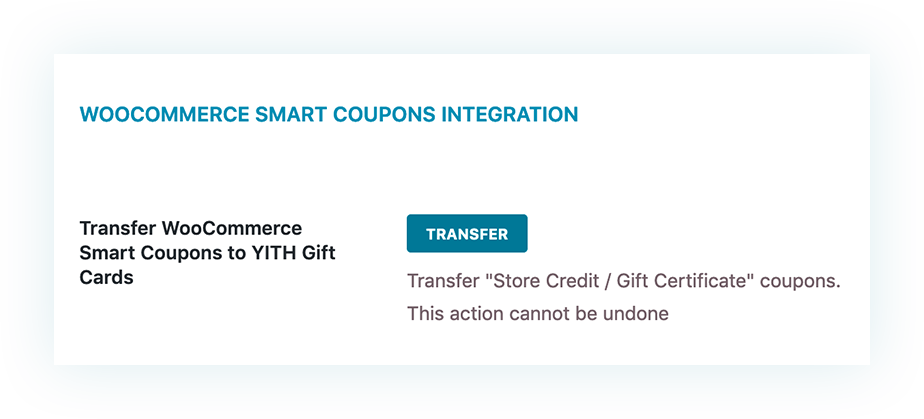 Switch easily from Smart Coupons to YITH Gift Card
Add a QR Code for your gift cards
Thanks to the new QR integration, you can now add a QR code on your gift cards and use them even more easily and quickly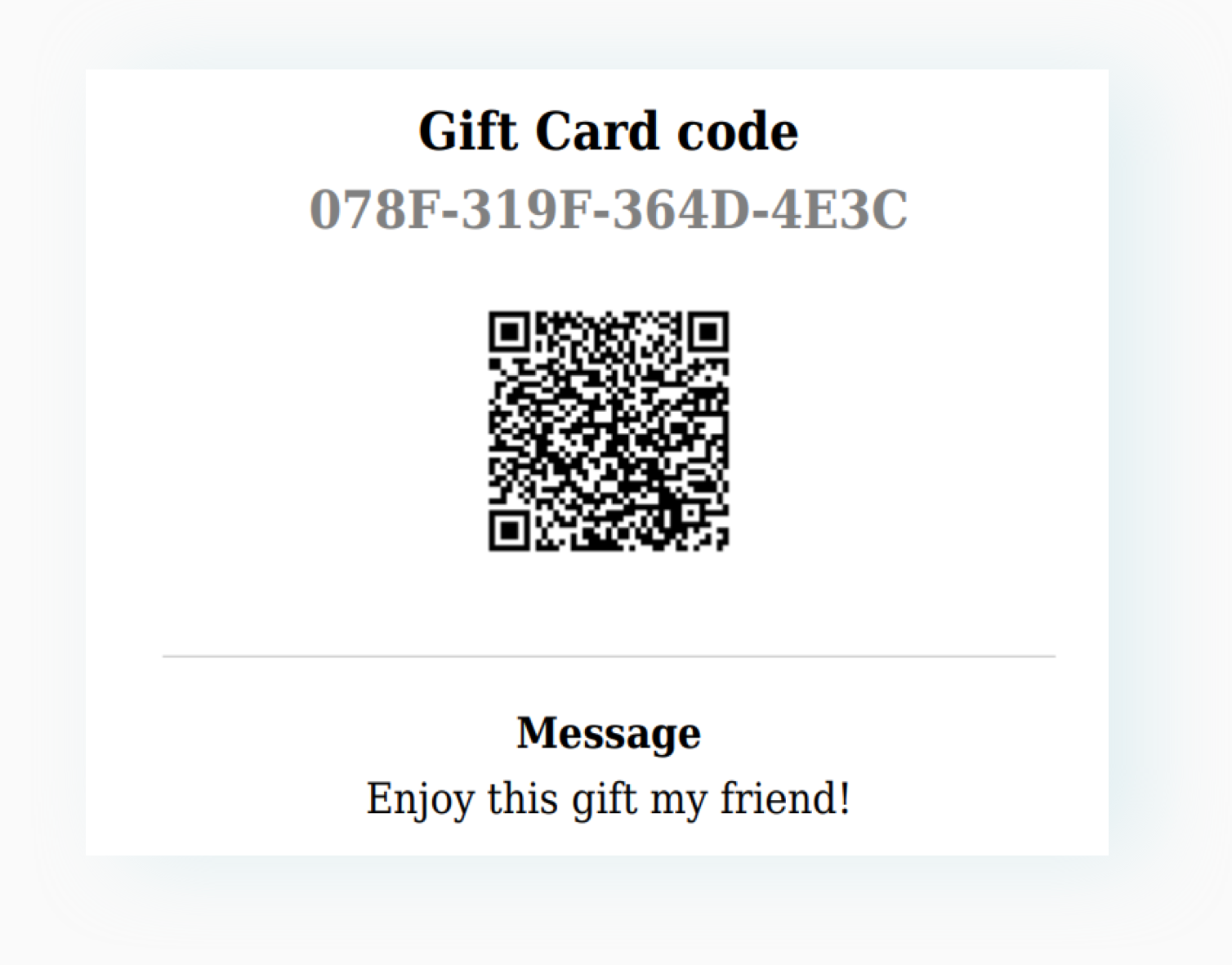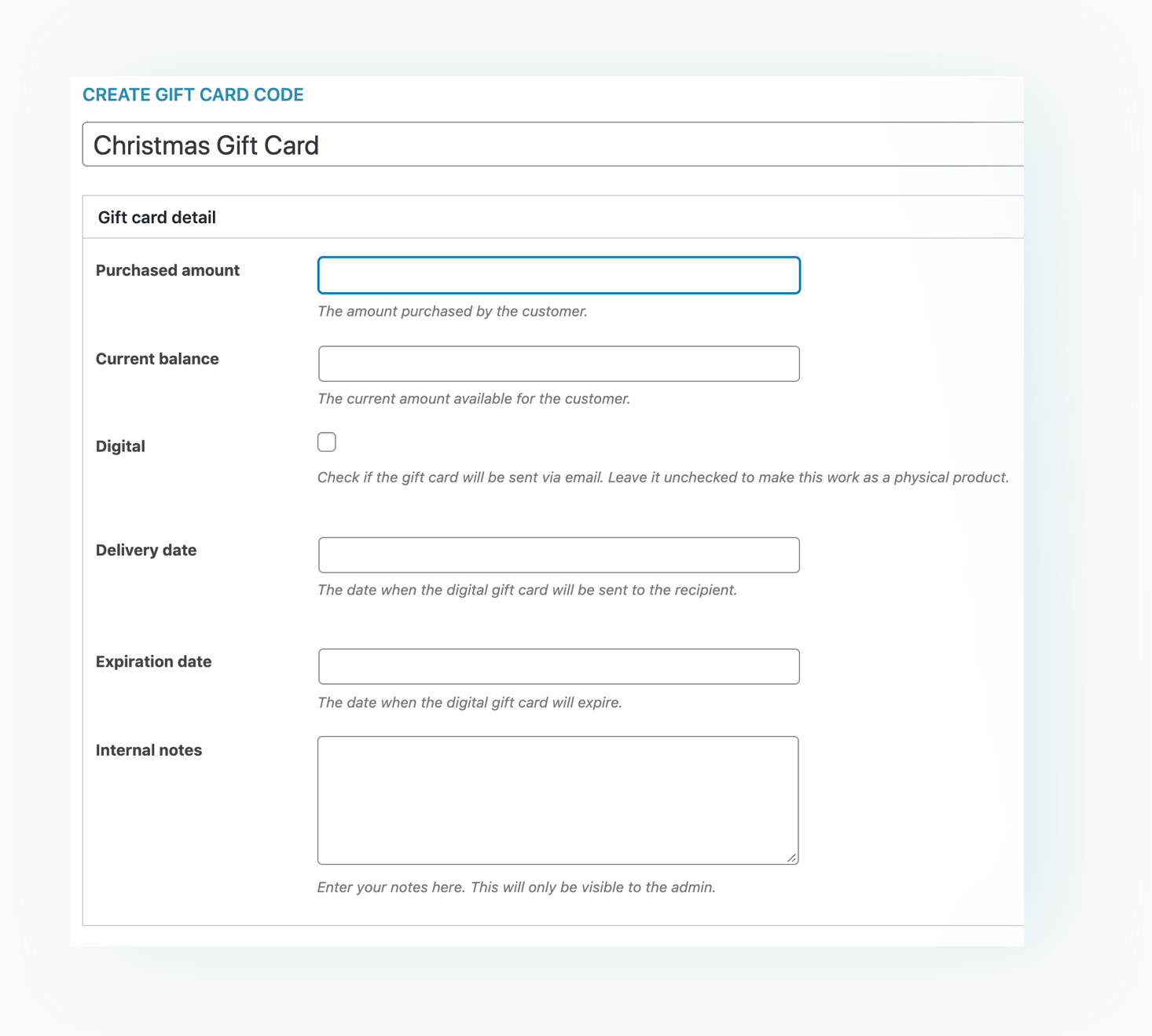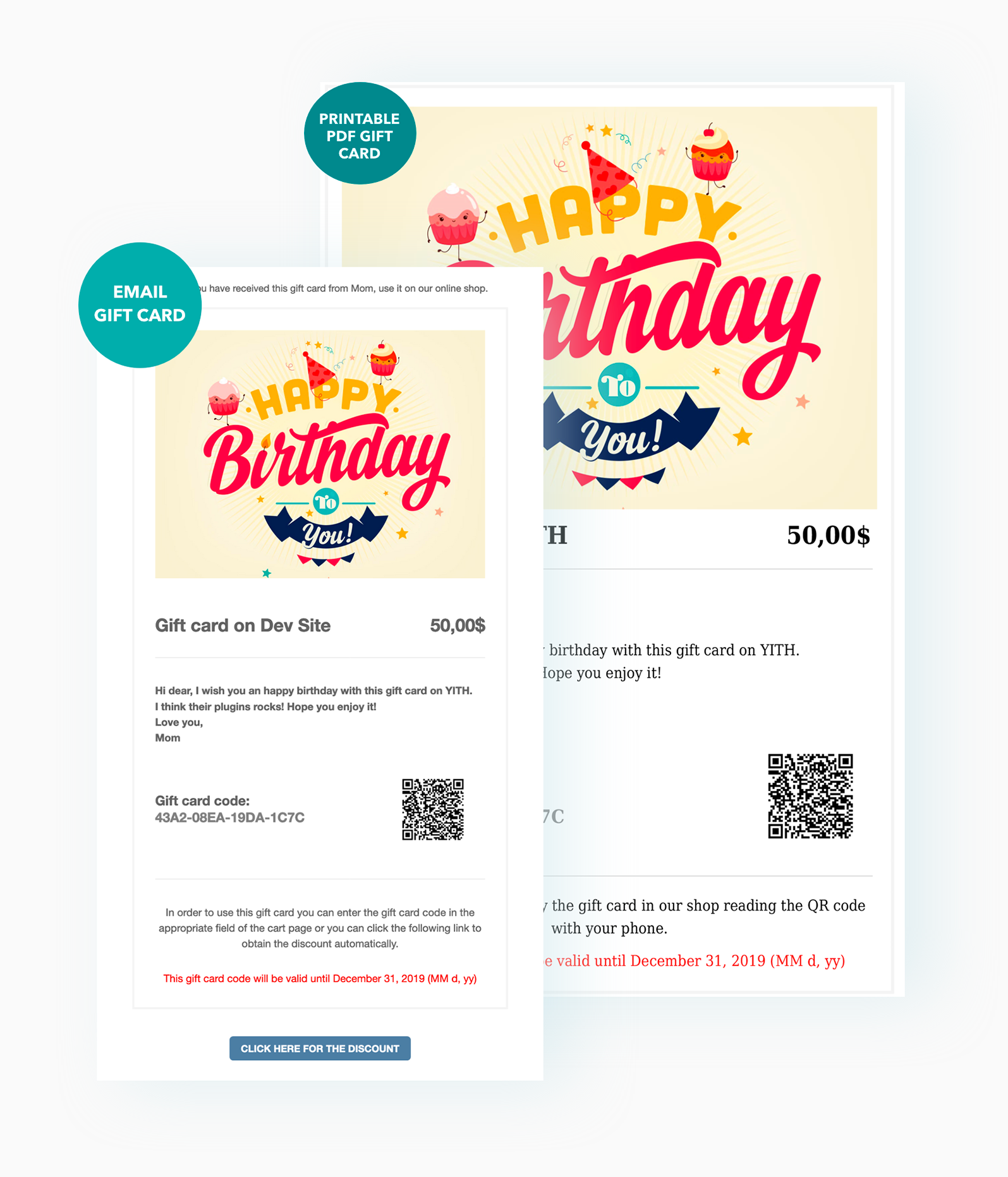 See How To Download