YITH WooCommerce PDF Invoice and Shipping List
No more stressing bureaucracy filling with automatic invoice shipping!
Reducing the stress of generating invoices manually is a great advantage for shopkeepers. For each order in your shop, you have to add progressive invoice number, customer data, product code, price, etc….
Making this process an automatic one relieves you of doing it manually for each order and lets you spare a lot of time.
YITH WooCommerce PDF Invoice and Shipping List
Requires: WordPress 4.5 or higher and WooCommerce 3.4.x or higher
Compatible up to: WordPress 5.4 and WooCommerce 4.3
Minimum PHP version: 5.6
Version: 2.0.15
Released: 2020-07-03
Supported multilanguage plugins: WPML, Loco Translate
Translation ready: YES
Languages 100% guaranteed by YITH: Dutch (100%), Italian (100%), Spanish (98%)
Languages provided by users: Portuguese (Portugal) (69%), French (France) (92%)
Support to: All YITH themes. All YITH plugins.
Supported page builders: Elementor
> View documentation> View changelog> Ask support
WITH YITH PDF INVOICE AND SHIPPING LIST YOU CAN:
CUSTOMIZE THE NAME OF THE FILES
The documents Pro Forma Invoice, Invoice, and Shipping can be edited from the option panel.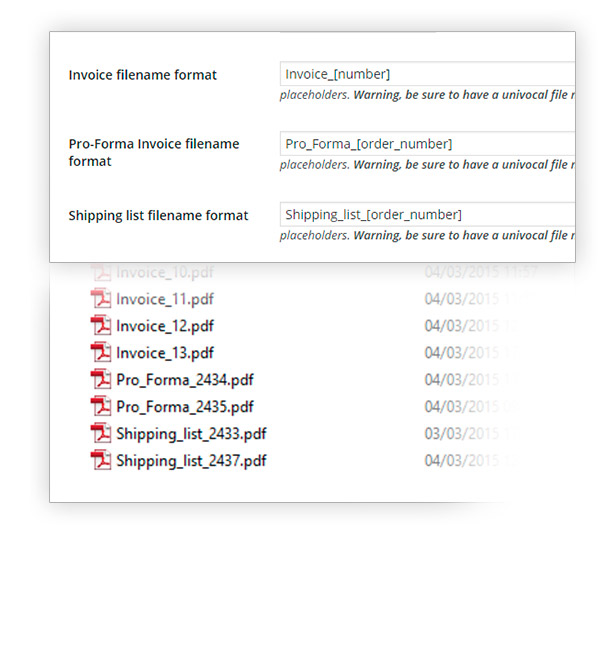 MAKE AN AUTOMATIC BACKUP ON DROPBOX
Connecting the Dropbox account, you will make a synchronized backup copy for every new save.
YITH WooCommerce PDF Invoice and Shipping List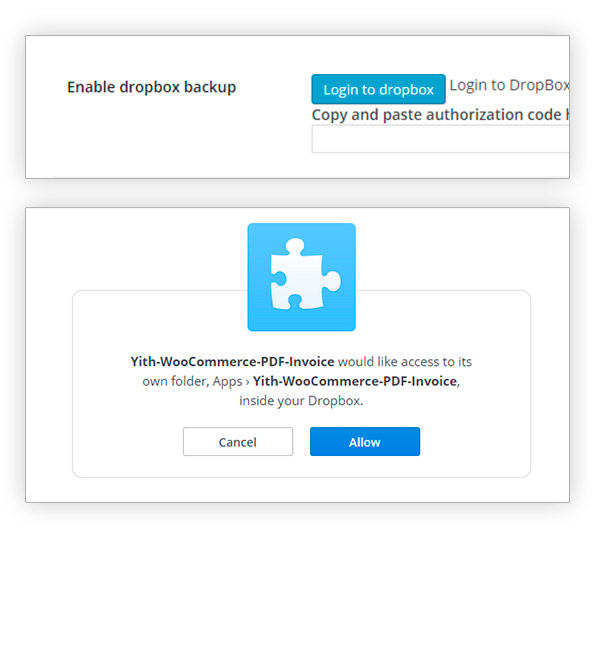 ADD NOTES AND FOOTER
With two different fields, you can decide to add further text in the document.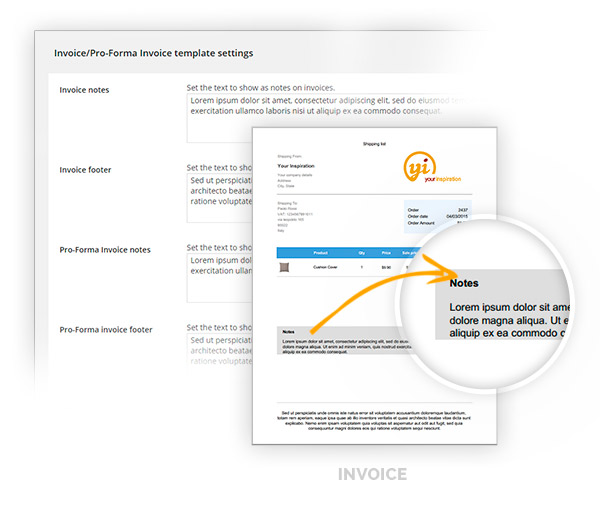 CHANGE THE SAVE PATH
For a more organized and logic folder structure.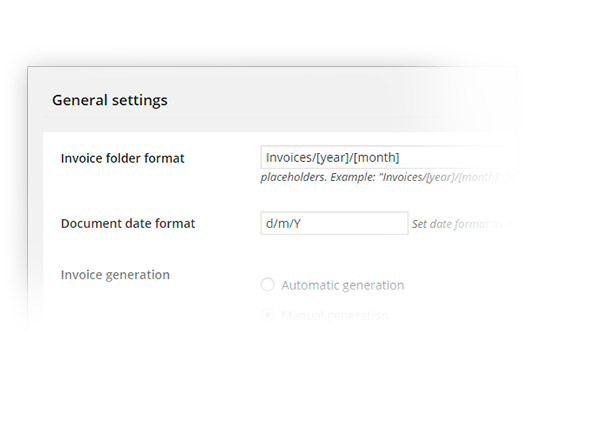 CREATE PRO FORMA INVOICES
With a simple click, users can get the PDF file with the summary of the payment.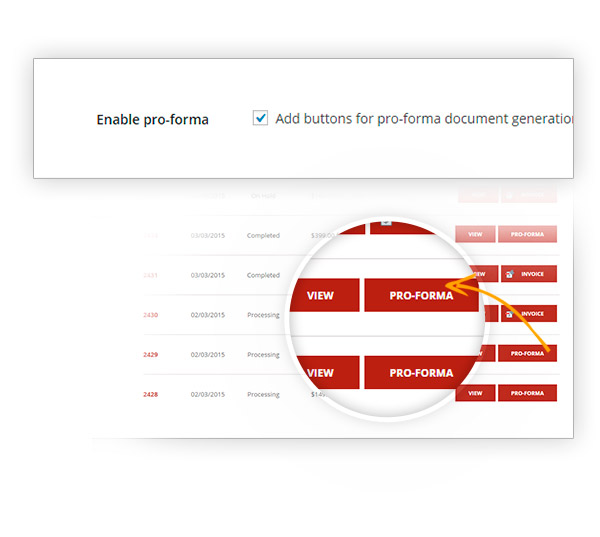 SHOW SSN AND VAT
You can show the two fields in the checkout and inside the PDF files.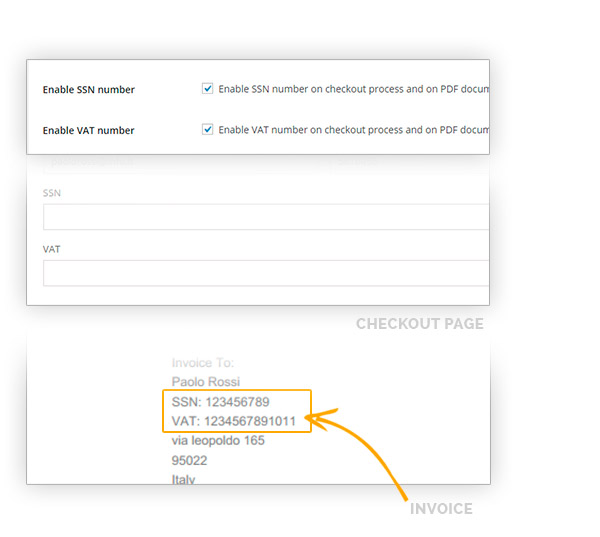 CREATE A DIFFERENT TEMPLATE FOR THE DOCUMENTS
Showing the details you want users to see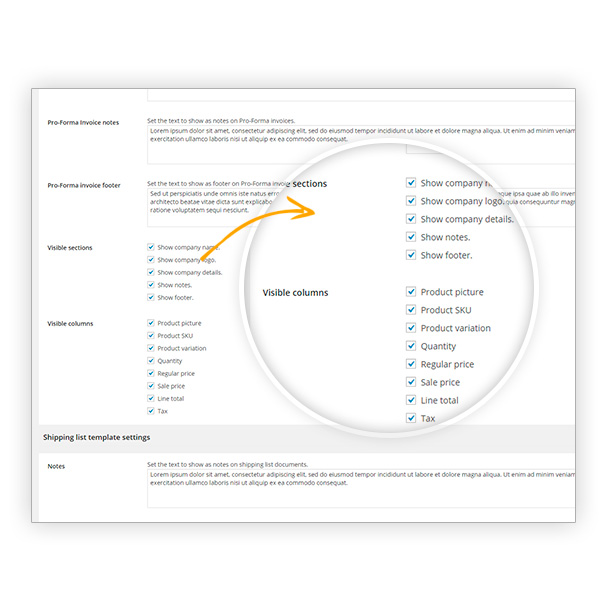 ENHANCE DOCUMENT CONTENTS
By adding information about the related order or user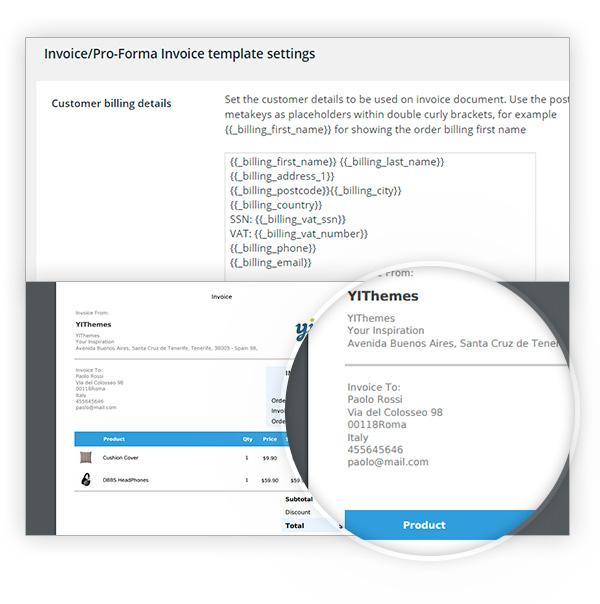 OVERWRITE DOCUMENT TEMPLATE
And check changes by generating sample invoices with preview mode without modifying the sequential numeration system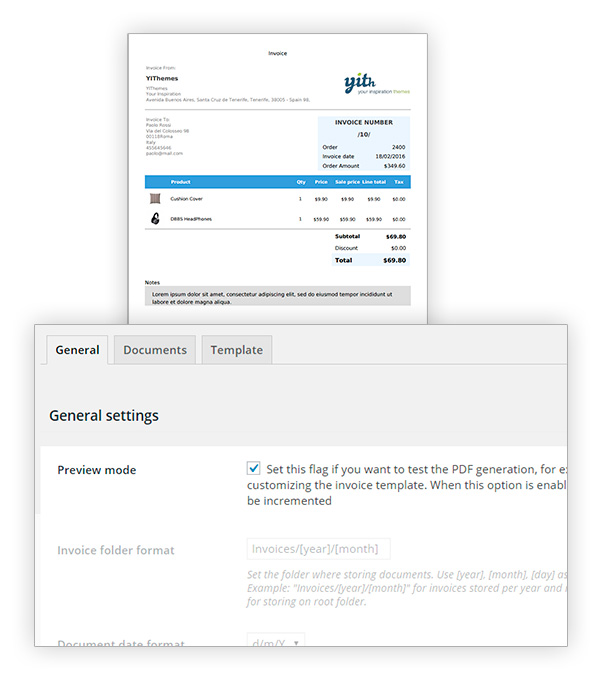 Insert tracking data into the delivery note
Use the plugin with the premium version of YITH WooCommerce Order Tracking to take advantage of this feature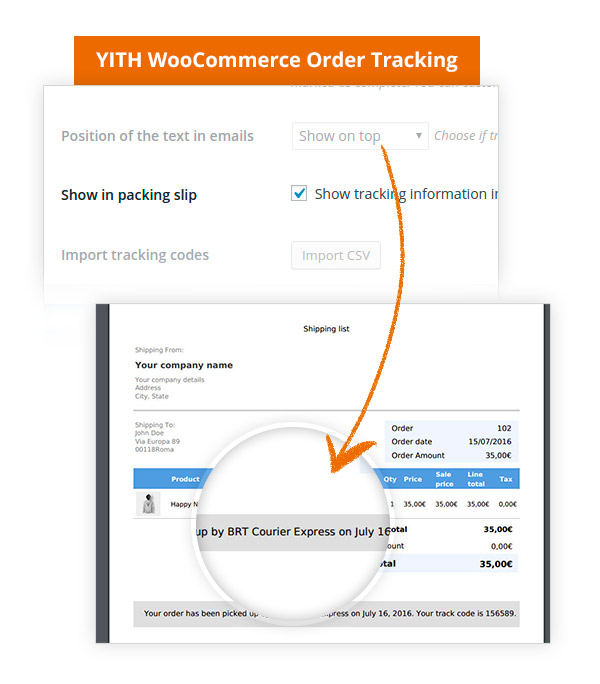 Manage the refunds
By generating a credit note for each refunded order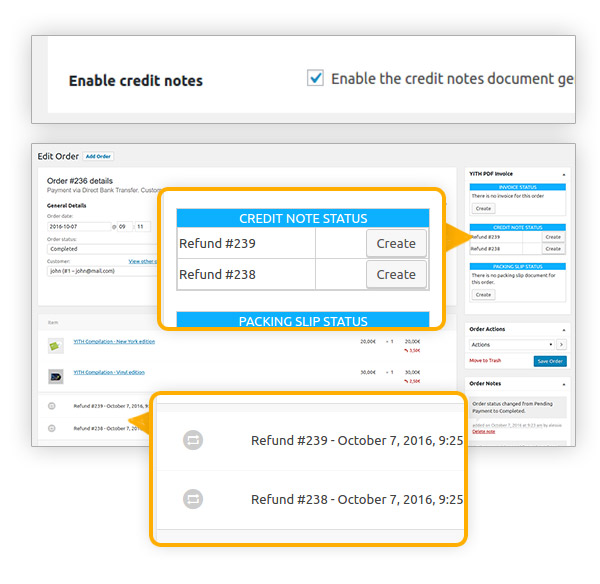 Be 100% compliant with the Italian law
And enable the Electronic Invoicing System (Sistema di fatturazione elettronica) for the Italian Agenzia delle Entrate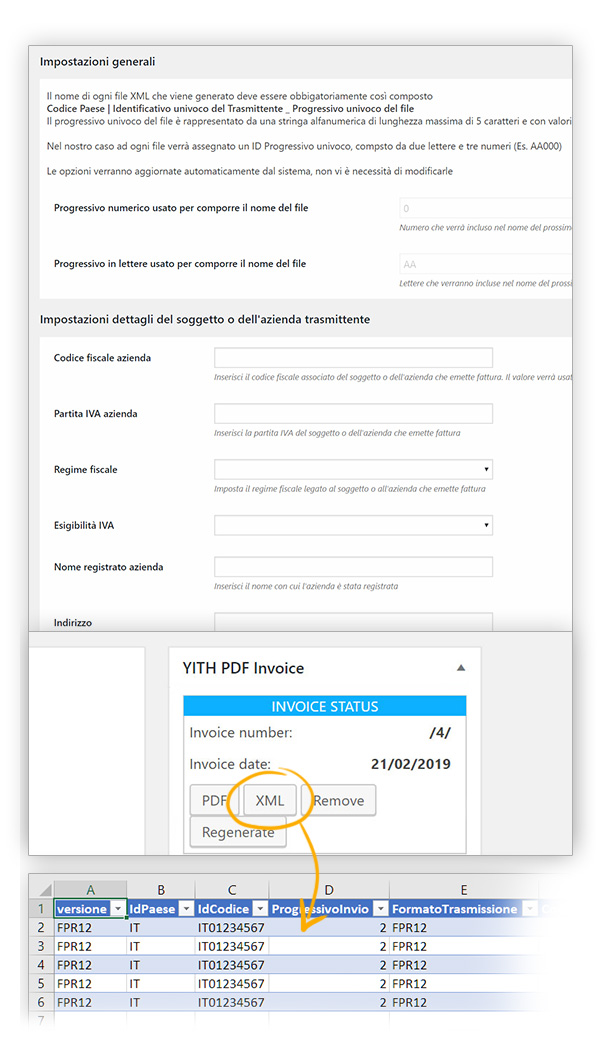 Template color selectors
Change the colors of the document to fit your personal style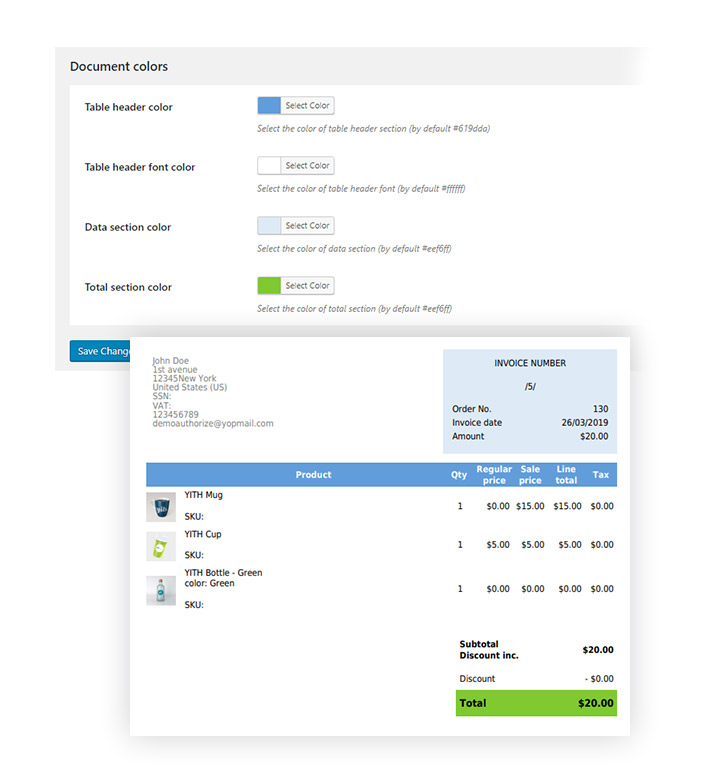 Bulk generate and regenerate
Quick and easy option to apply to multiple orders at once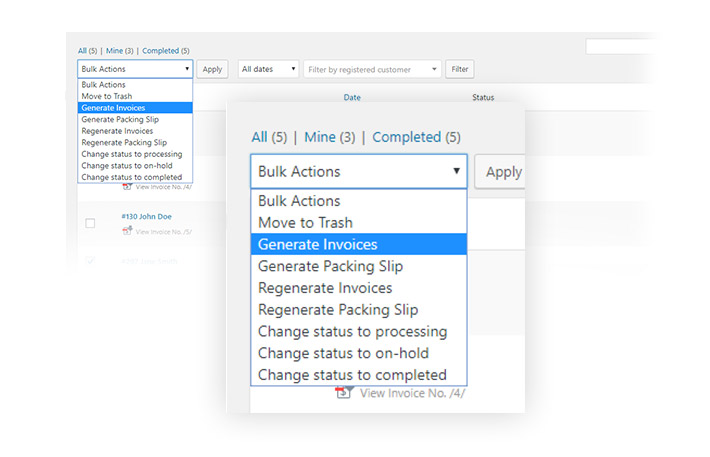 Take advantage of the wpml compatibility
You are free to easily translate the plugin with the powerful WPML tool
See How To Download