YITH WOOCOMMERCE STRIPE
Your Credit-card-integrated Shop:
increase sales by improving customer loyalty and brand image
Industry research has proved that credit card payments online increase sales up to 23% because products and services become more easily available to customers.
YITH WooCommerce Stripe offers the possibility to make all this simpler and quicker in your own e-commerce by both sparing you the trouble to do it from backend side and granting your reliability on the web.
Requires: WordPress 4.5 or higher and WooCommerce 4.0.x or higher
Compatible up to: WordPress 5.4.x and WooCommerce 4.2.x
Minimum PHP version: 5.6
Version: 2.0.10
Released: 2020-06-10
Supported multilanguage plugins: WPML, Loco Translate
Translation ready: YES
Languages 100% guaranteed by YITH: Italian (100%), Dutch (97%), Spanish (96%), French (62%), Portuguese (50%)
Support to: All YITH themes. All YITH plugins.
GDPR Compliant: YES
YITH WOOCOMMERCE STRIPE
WITH YITH STRIPE YOU CAN:
Exploit 'standard' payment mode
And ask for credit card data in your checkout page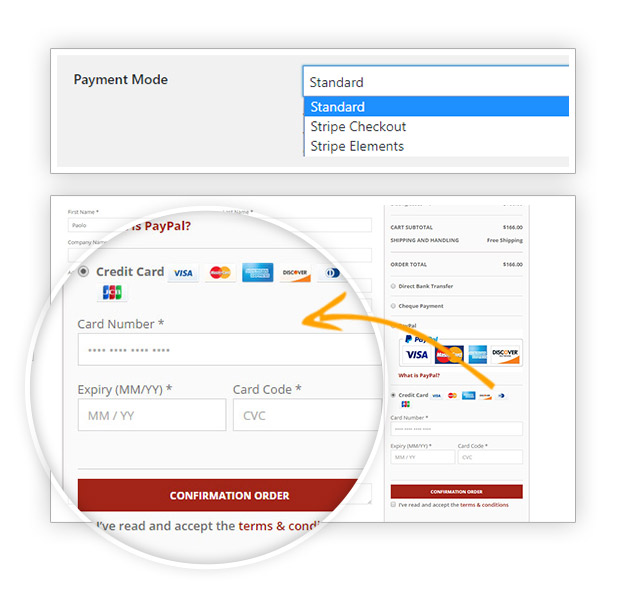 Select 'Stripe Checkout'
And redirect your users to Stripe hosted payment page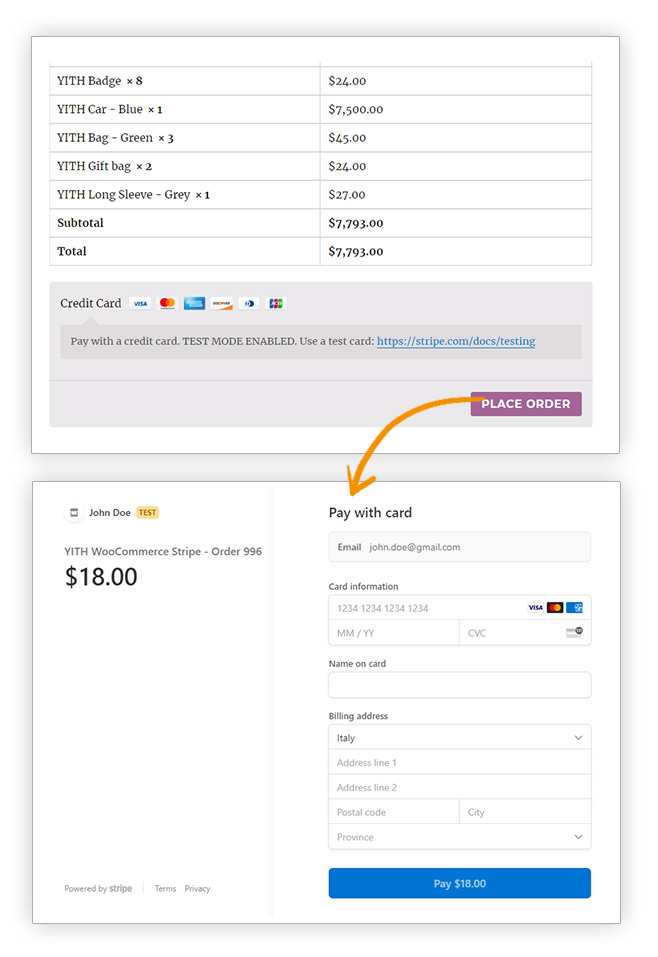 'Elements' checkout
Let your users enter their card details on your website using the embedded Elements form provided by Stripe and handled entirely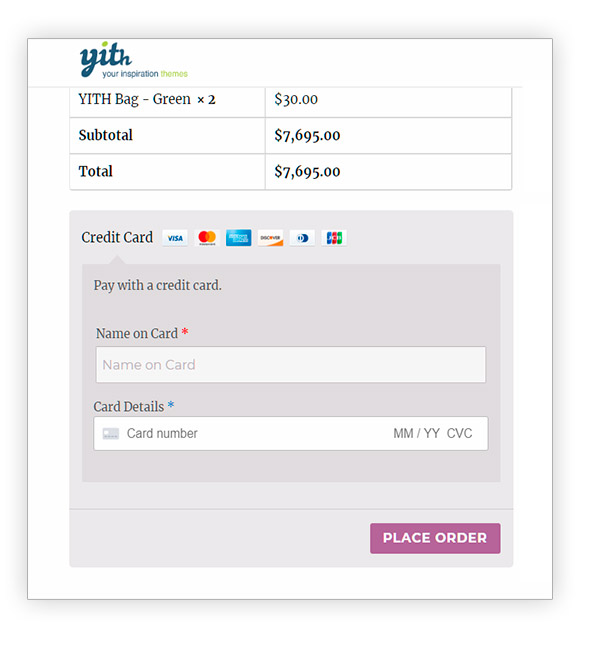 Save card data
Associate the data of more than one credit card to an account so that they can be available immediately for future purchases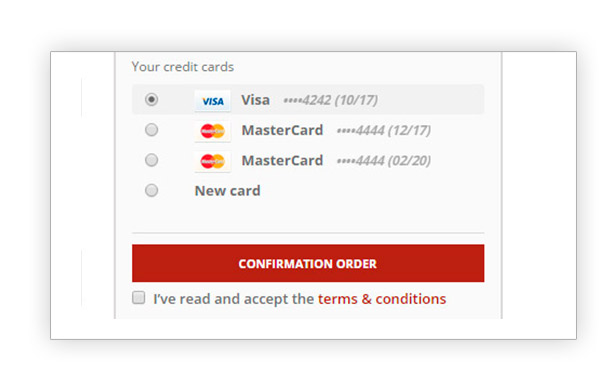 Refund in one move
From WooCommerce panel in one click, refund the sum in question
to the specified card.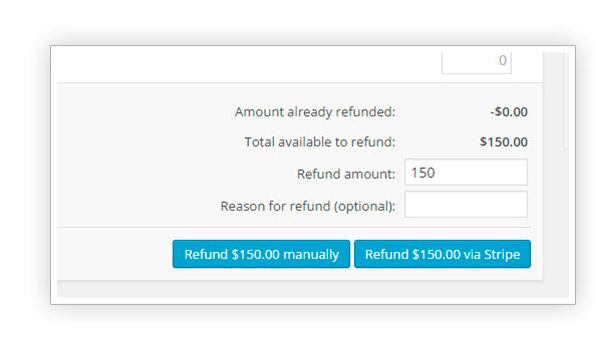 Configure your site through WebHooks
Make actions on payments (i.e. refunds or cancellations) from your Stripe account and find them updated automatically within your website.
YITH WOOCOMMERCE STRIPE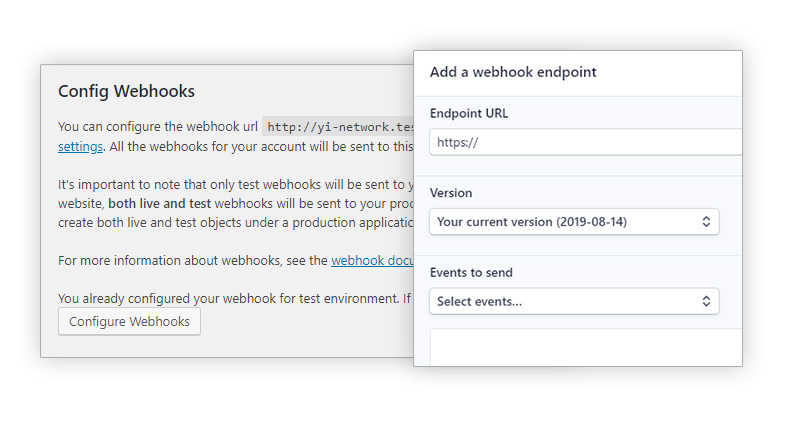 ADD TO BLACKLIST
Those users who have been denied a credit card payment before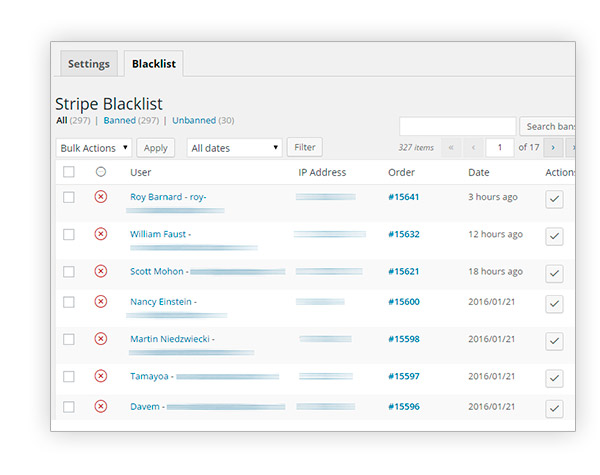 PREVENT FRAUDULENT PAYMENTS
By making the insertion of invoice data mandatory also when classic checkout isn't provided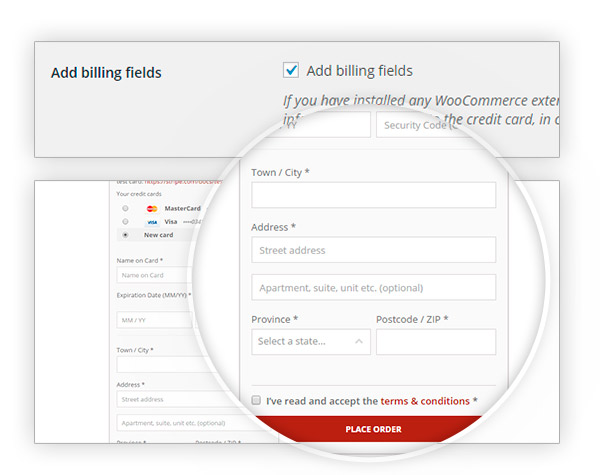 AUTHORIZE FIRST AND CAPTURE LATER
Capture the order as soon as user send a request or just after the order has been shipped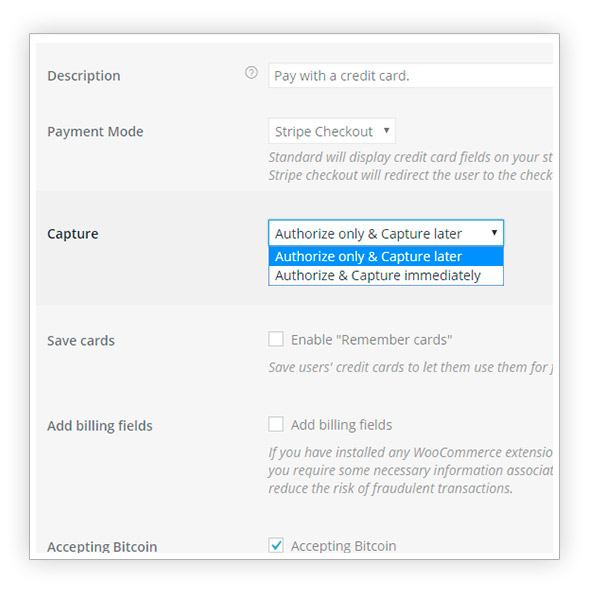 RELEASE SUBSCRIPTIONS REGISTERED WITH CREDIT CARDS
Thanks to compatibility with YITH WooCommerce Subscription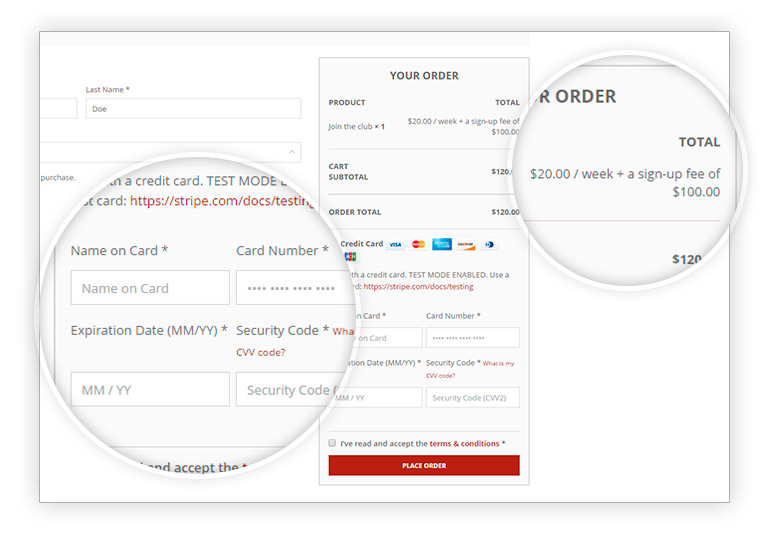 Take advantage of the wpml compatibility
You are free to easily translate the plugin with the powerful WPML tool
PREMIUM VERSION FEATURES
See How To Download